10 Iconic Songs with the Most Interesting Backstories
Some of the most beloved songs of all time tell what musicians or bands were going through at the time. Breakups and life experiences have inspired some of the most well-known songs. Moreover, musicians used their investments to produce music that communicates to millions of people.
Simply because a song has a melancholy melody indicates the author was in the mood when they composed it. Some of the most well-known songs are joyful and vibrant, yet their backstories are both sad and tragic. The melody will reveal that the song is about an unpleasant subject somehow. You'd have no idea until you sat down and listened to the lyrics and then analyzed them.
1. The Heartbreak behind Stevie Nicks' Landslide
Stevie Nicks penned Landslide while Laurie Buckingham was on tour with Don Everly. While it may appear simple, the lyrics helped them gain a prominent degree. It helped make Fleetwood Mac lineup's eponymous first album one of the most multi-platinum albums of the '70s.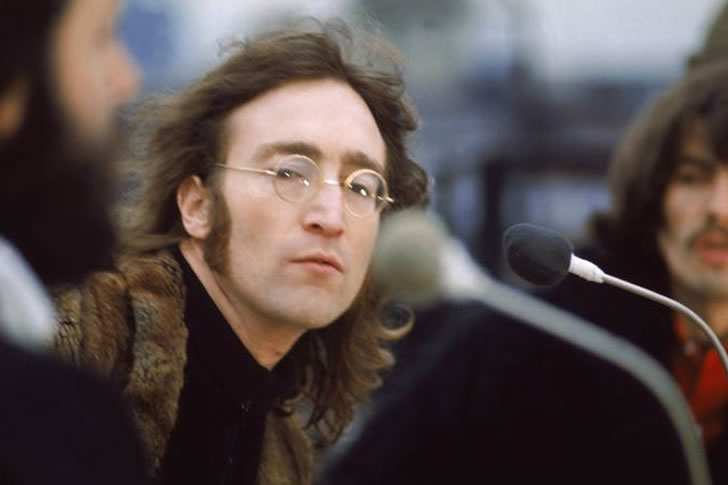 2. Hey Jude was to make John Lennon's son feel better
One of the Beatles' most famous songs, Hey Jude, is an upbeat ballad that has inspired people for decades. The song, written by Paul McCartney and John Lennon, was a general motivator. It was an empathetic message to Lennon's kid during a difficult period for him.
To cheer up Lennon's then five-year-old son, Julian, McCartney penned a version of the song Hey Jules. The song later became Hey Jude. Indeed, one of their most significant investments.
3. Billie Eilish's Bellyache is her perception of a serial killer
How many musicians can profess to have written a song from the point of view of a serial killer? Billie Eilish can do so. It is a song about murder, plain and simple. To some degree, the underlying idea is about doing something you will regret sooner or later. We often do things that we believe will be cathartic in the greatest possible way, only to feel bad and wonder, "What did I just do and why?".

4. Outkast's song Ms. Jackson was André 3000's apology to Erykah Badu's mother for their split.
Erykah Badu has verified the story behind a modern pop classic. Outkast's song Ms. Jackson is about Erykah's mother. Badu revealed in a podcast interview with editor Brian for Rap Radar that the rap duo's No. 1 hit back in 2000 told us Andre "3000" Benjamin's relationship with her mother. Ms. Jackson was the rapper's way of apologizing for their failed relationship, and we wonder how Kolleen Maria Gipson, Badu's mother, reacts to Ms. Jackson.
5. Lady Gaga penned Shallow because Bradley Cooper's character drowned in the original script.
Unless you've been living under a rock, you've probably already heard of Lady Gaga's Shallow. It was the irresistible duet from Bradley Cooper's adaptation of A Star Is Born. Mark Ronson revealed that Jackson passed away by drowning in the initial edition of the script. It was supposedly an end-credits song, but the script was altered, and it became a love ballad about Jackson and Ally.

6. Alicia Keys' If I Ain't Got You was for Aaliyah.
Alicia Keys says her Grammy-winning song If I Ain't Got You is one of her favorite songs ever. However, the song isn't founded in the same level of warmth.
According to Keys, she wrote the song after she learned of Aaliyah's passing. Keys says the 2001 plane accident news affected her hard and diverted her focus.
7. John Legend's All of Me made Chrissy Teigen cry.
All of Me became one of the decade's most influential songs. It cemented John Legend's degree as one of his generation's most renowned singer-songwriters. While we know Legend penned All of Me for Chrissy, he was already composing lovely music for his wife before it. Good Morning and The Beginning come to mind. Yes, Chrissy is his inspiration for those.

8. Lil Nas X created Old Town Road for his Twitter fans instead of retaking a math exam.
Lil Nas X's Old Town Road topped the Billboard Hot 100 chart for a record-breaking 19 weeks. He describes how a summer day led to the innovative mash-up of hip-hop and "funny meme culture" that we know today.
Lil Nas X returned from his first year of college when he wrote Old Town Road. He was about to retake a math class during his vacation. Yet, he chose to stay at his sister's place and make music instead. Well, that made a significant turn to his career investments.
9. Frank Ocean's Novacane is about numbness.
"Desire is the foundation of all misery," says the next song in our nostalgia series. The song Novacane is a five-minute examination of all the ways desire may muddle our relationship. It delves into all the ways that desire for love can ruin our ability to make ourselves whole.

10. Someone Great inspired Taylor Swift's Death by a Thousand Cuts
Death by a Thousand Cuts was because of a Netflix love comedy called Someone Great. So, it was not about one of Taytay's famous breakups. The film is about a couple who breaks up after nine years of marriage.
Photo Credits:
Cover: Pandora/FB
P1: John Lennon/FB
P2: Outkast/FB
P3: Alicia Keys/FB
P4: TOM FORD BEAUTY/FB
P5: Universal Music Brasil/FB