Internet Sensations With The Most Followers On TikTok
At this point, just about everyone uses browses through the internet. Thanks to the ever-continuing advancements in technology, it has become a massive hub of numerous possibilities. From buying products through stores to attending online classes to communicating with various other users, the internet has done so much since its inception. Of course, another thing it's known for is entertainment.
Social media sites have also become entertainment platforms for their many users. With that said, one such example would be TikTok. Through it, users can post all types of videos to their followers. It could be of them performing a skit, singing a song – or lip-syncing to it –, or even something as mundane as asking their viewers how their day went. Suffice to say, TikTok also has a couple of big names there, and that's what we'll be talking about for this article. Now then, let's take a look at ten of the app's most-followed users.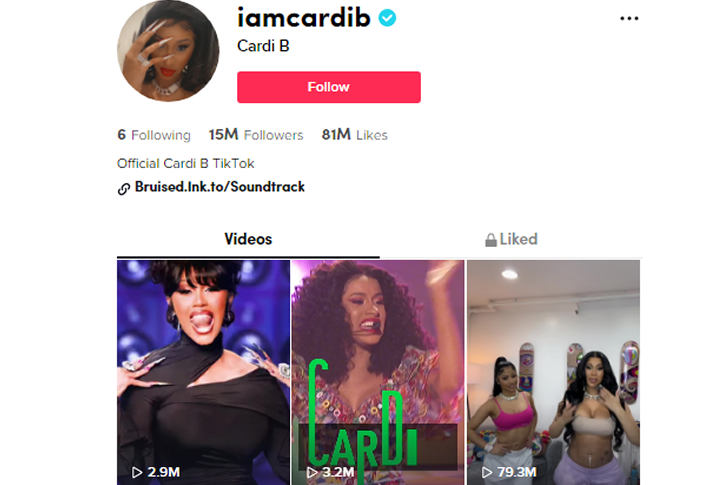 Cardi B
Starting off with a star from the music scene, Cardi B takes credit for being one of the most-followed users on the platform. Through her account, which now has 15 million followers, the singer posts promotional material for her songs. Besides that, though, she also takes time to entertain her viewers by doing challenges and participating in trends.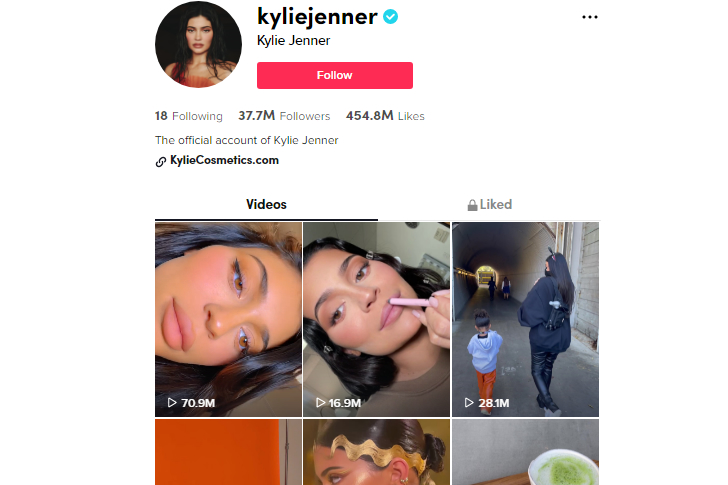 Kylie Jenner
Of course, when it comes to influential figures on social media, there's no doubt that at least one member of the Kardashian-Jenner family would make their way into the list. Well, on TikTok, that would be Kylie Jenner, who now has 37.7 million followers on her account. Along with promoting her investments and endorsing products, the Keeping Up with the Kardashians star also uploads short videos of her going through her daily activities.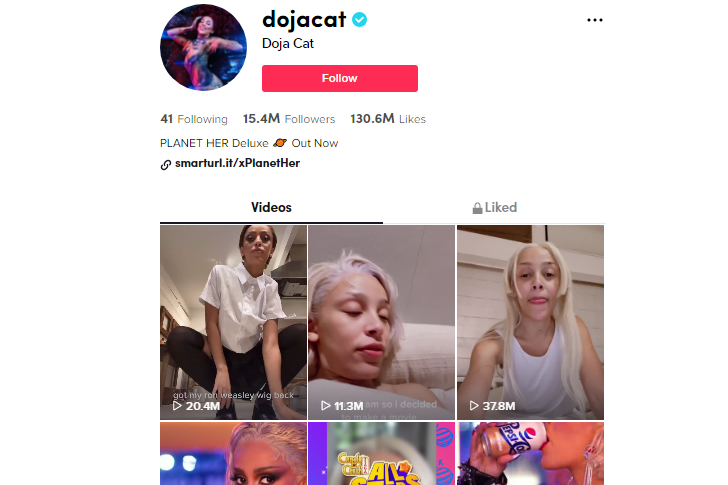 Doja Cat
Doja Cat is one of the relatively newer stars to come to the music industry, but she's already been making quite a name for herself. Besides taking credit for making records like Say So and Need to Know, the singer/rapper is also fond of sharing on social media, especially on her TikTok. Most of the time, she posts short skits and other random ideas that come at the top of her head. Now, her page has as many as 15.4 million followers.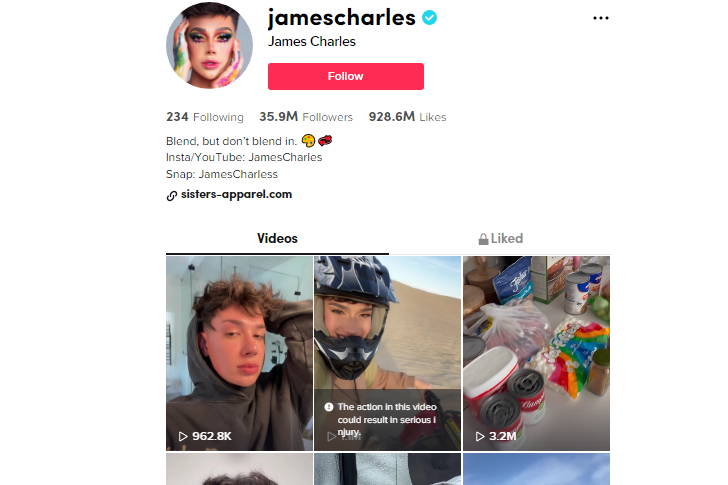 James Charles
In the widely-used streaming service, YouTube, James Charles is most known for making videos revolving around beauty. Starting out as a makeup artist, he has since made a couple of investments in the cosmetics scene. Besides YouTube, Charles showcases his makeup prowess on TikTok, where he now has 35.9 million followers.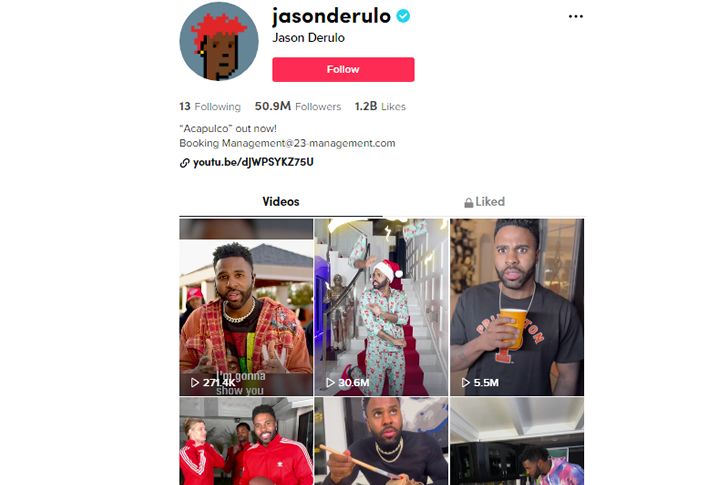 Jason Derulo
You can't say his name normally: you have to sing it the same way he does at the start of his songs. Jason Derulo's fame has soared to even higher degrees thanks to his successful career in the music industry. With that said, some of his songs have also found their way onto TikTok, allowing its users to dance and sing along to it. Speaking of which, Derulo has his own account on the platform, which now has over 50 million followers.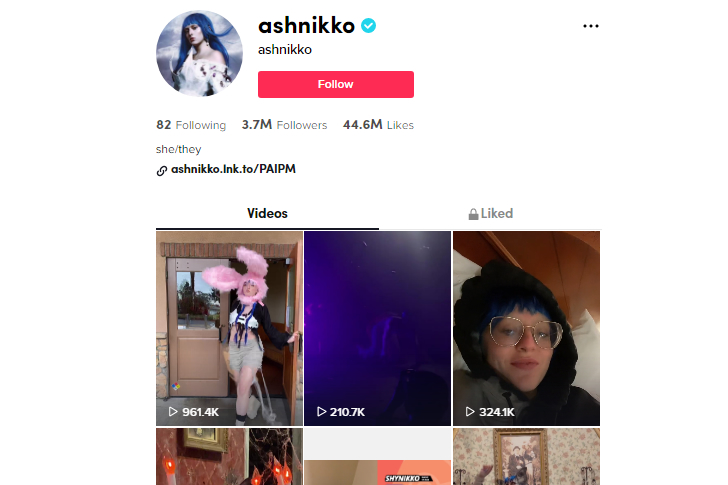 Ashnikko
Ashnikko has become quite an internet sensation fairly recently. In 2019, she got her first big shot to fame after she released her single entitled Stupid. Since then, that and her other songs have gained even more popularity on TikTok. Well, along with making investments in her career, this singer/rapper likes to keep herself and her viewers entertained by posting videos on her TikTok page, currently at 3.7 million followers.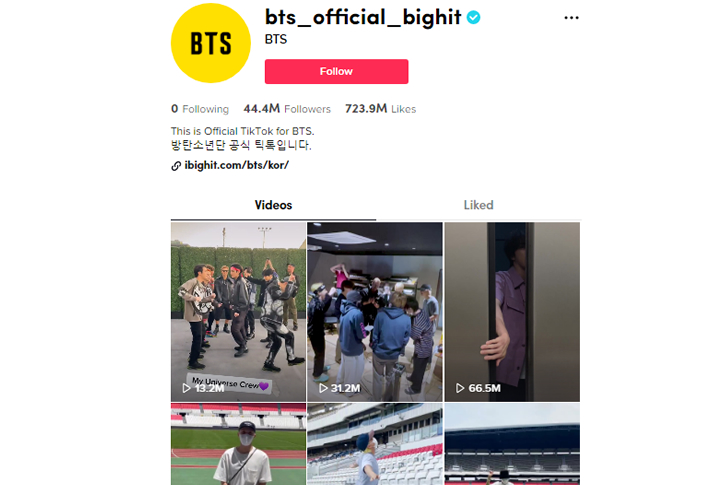 BTS
There's no doubt left in sight with the notion that K-pop has become quite popular, garnering a high degree of recognition and praise from fans around the world. At the top of this genre would arguably be the all-boy band BTS. Every now and then, the seven-member group showcases more of their dancing chops and sense of humor on platforms such as TikTok. Their account now has 44.4 million followers.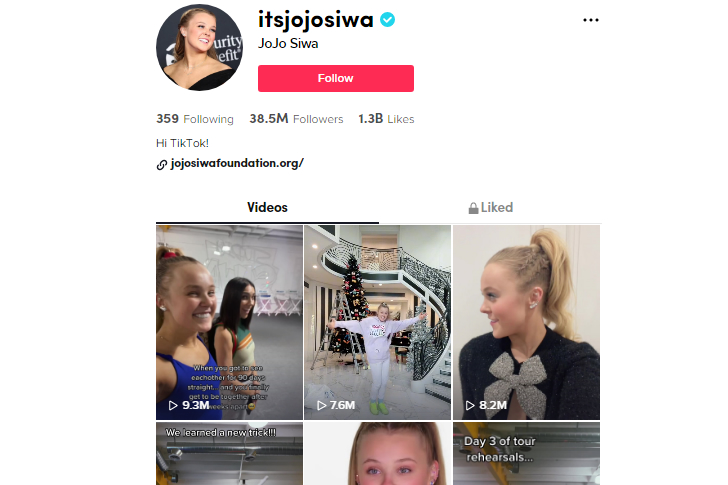 Jojo Siwa
With her first shot to fame being a star in the reality genre, Jojo Siwa has since ventured on to other projects. Well, some of that investment money was allocated to her music career and her passion for dancing. Of course, another feat Siwa is known for is her upbeat and radiant personality. Suffice to say, fans can see more of her wholesomeness on her TikTok, which now has 38.5 million.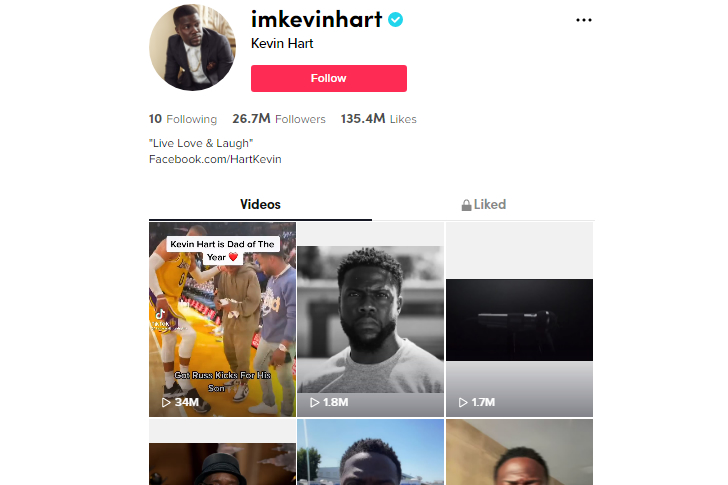 Kevin Hart
One way or another, everyone has heard of Kevin Hart already. Well, a portion of his fans probably knows him best for his acting credit in movies such as Ride Along, Jumanji: Welcome to the Jungle, and Central Intelligence. Now if you want more from the comedian/actor, you're in luck: he also has a TikTok where he posts more entertaining content. His page currently has 26.7 million followers.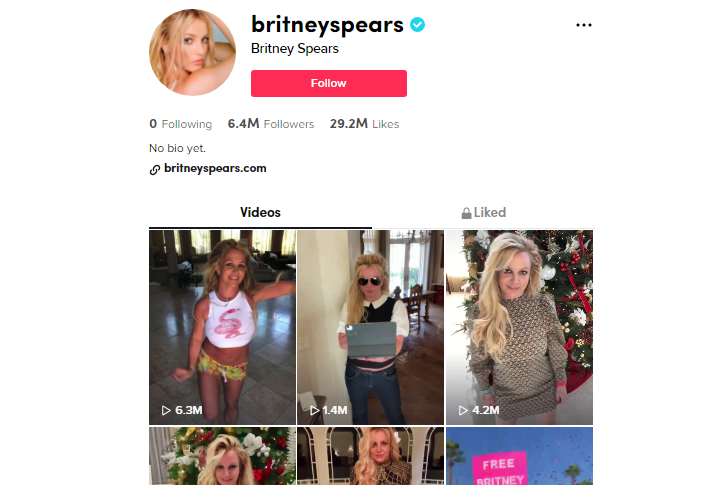 Britney Spears
Britney Spears undoubtedly deserves all the credit she gets. A talented singer who first started out as a child actress for The Mickey Mouse Club, Spears has since released many of music's iconic tracks. Plus she's also a talented dancer. With that said, fans could see more of her dancing chops, along with other content, on her TikTok, which currently has a follower count of 6.4 million.
Photo Credits:
Cover: cottonbro/ Pexels
P1: CardiB/TikTok
P2: Kylie Jenner/ TikTok
P3: Doja Cat/TikTok
P4: James Charles/TikTok
P5: Jason Derulo/TikTok
P6: Ashnikko/TikTok
P7: BTS/TikTok
P8: Jojo Siwa/TikTok
P9: Kevin Hart/TikTok
P10: britneyspears/TIkTok